We took the seams away to take the comfort to the next level.
Meet rib seamless, one of our most flattering and comfortable collections to date.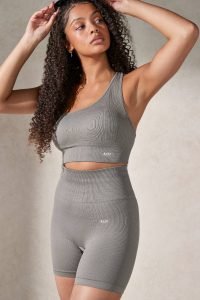 When it comes to activewear fabric, ribbed seamless is changing the game.
Why? A super soft touch and the unrestrictive stretch elevate both fit and feel.
The function is a given, but it's the flattering look rib seamless offers which set it apart from the rest.
With its body-complimenting style, it's your best friend when it comes to showing off your curves.