Want an unrivalled running experience? Then look no further than Velocity. With the latest range dropping, the bar has been raised once again. With sleek designs and silhouettes combined with innovative technology to best aid your run, Velocity is ready to take you the extra mile.
Despite our previous Velocity launch being a huge success, we still had a desire to push the boat out even further and provide a truly superior running experience. In order to thoroughly research ways to enhance the quality of the range, we went through various tests. One of these tests included the MMU Athletics Team wear test day. Days like this make sure our garments are tested and productive feedback is given, making sure we can go back and reassess what was good and what can we improve. After the stages of designing and testing, we are confident to provide you with products that have been engineered with care.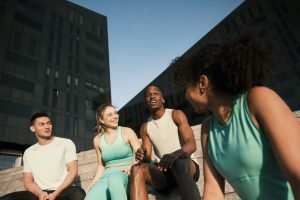 In recent years, especially with lockdowns and challenging times, many people have come to realise the true beauty of running. Its ability to be completed any time and place, being able to escape and connect with your environment is just as important as all the physical benefits running can bring. Triggering a release of endorphins, serotonin and dopamine, improvement of your mental wellbeing is a reason we are such huge advocates of running. With a huge community mixed with things such as it's no cost, no equipment basis, running is something everybody should and can be doing.
With running being different to many other forms of training, such as indoor gym training, it means the garments have to be specialised in order to provide an optimised workout and make sure they are fully capable of aiding you through every step of your run. With running mostly being completed outdoors, we have had to add certain features to make sure that whatever the outdoors throws at you, you're ready. Reflective detailing increases visibility which delivers a safer run during the darker hours. Don't let the weather get in your way with shower resistant materials crafted into some of our products, this featured with quick dry fabric makes sure any unpredicted rain won't end any of your runs. Lightweight and breathable materials mean you can still wear waterproof jackets without feeling too hot, this gives Velocity the perfect balance. Finally, secure pockets make running life a lot more convenient and easier, allowing for a safe place for valuables to be stored.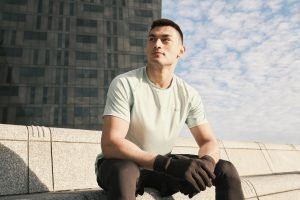 Choose running, choose Velocity, the range which every runner needs. No matter the distance or speed, Velocity is the only range which will give you unrivalled support from your first to very last step.