So, you've decided you want to run your first 5K?
Once you've been out and realised you can run one kilometer, and then perhaps one mile, the next kind of marked distance is a 5km. It's a lovely distance and one where, particularly in the beginning, you can really throw some PBs around once you've nailed your first one.
For the purpose of the MP Velocity Challenge, you can spread the distance over a number of days, or walk if you're not quite up to running the full thing straight off the bat. However, if taking up running is a goal of yours,  the NHS have a great programme called Couch to 5K that'll help you get started beyond the Velocity challenge. Couch to 5K is an app-based training plan that is designed to help complete beginners to achieve their first 5km in just 9 weeks. It is a plan with a really steady increase that starts from walk/run sessions all the way to running that 5km, and has a different schedule for each of the 9 weeks. I know, I've painted a lovely picture there of how easy breezy it is to literally go from the couch to 5km, but there will be times where it is hard and feels are but that makes the accomplishment at the end so much more enjoyable.
If you have any health concerns about beginning an exercise regime like Couch to 5K, make an appointment to see a GP and discuss it with them first.
My quick-fire tips for attempting your first 5K:
• Walking is okay! Walk if and when you need, you're not expected to go from zero to race immediately.
• Eat well and stay hydrated generally. You don't need to carb load for 5km. If you want to have a little something before you head out, give yourself time for it to go down, around 45mins before heading out.
• Be safe! It goes without saying, if you're running in the dark after work, plan your route and stick to well-lit areas.
• Fit your plan around you. You're going to be more likely to stick to your plan if you see it fitting into your schedule. If you feel like you're turning your world upside down to fit it in, you're going to be less inclined to do it.
• Try and enjoy it! It's your first 5k! Achieving that alone is something to be proud of. Remove any initial external pressures or expectations. It doesn't matter if Sally down the road did it in 'x time' this is your journey.
• If running to music isn't your thing, try a podcast or an audiobook.
• You don't need all singing, all dancing kit. Just something that fits and you feel like you can move in. (But let's be real, that new kit feeling always helps)!
• If you struggle with motivation to run alone, see if you can rope a friend in and do it together!
• Ignore your time. Your goal here is to complete a 5km. Whether that takes 30 minutes or 50 minutes, a 5km is a 5km. You can work on a time-based goal after.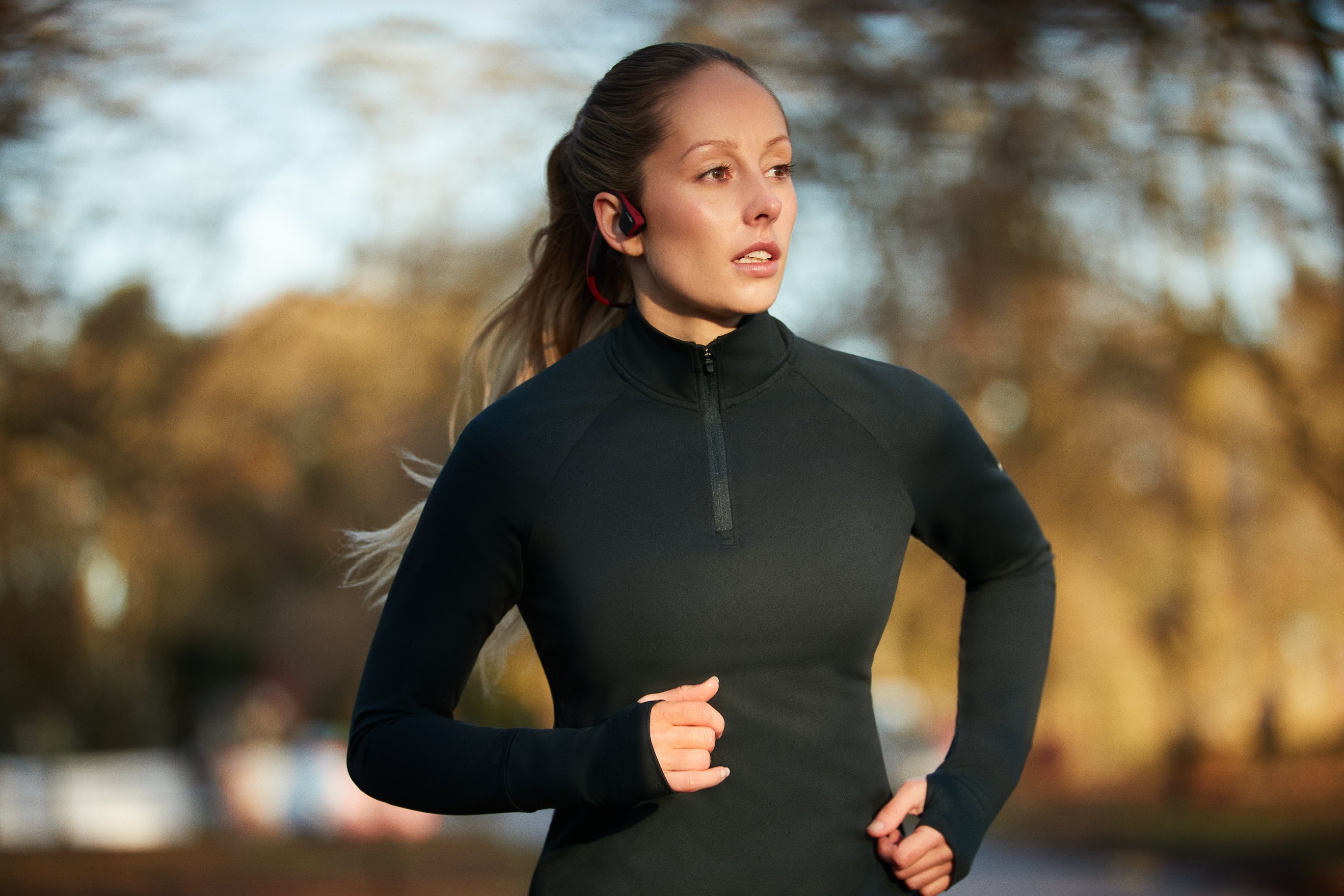 How can I make this a regular thing?
Once you've achieved your 5km goal (and when gathering in groups is allowed to return) Parkrun is a great community to get involved with. You can go onto their site and find your local park run, it's free and such a positive and welcoming community. You meet on a Saturday morning and you can walk, jog, run- some even let you take dogs and buggies. It's such a great way to start the weekend, so keep an eye for it returning when it's safe to do so.
What next?
After you've run your first 5km take some time to work out what your next goal will be. Will it be time-based? i.e I want to run my 5km quicker, or would you rather work on increasing your distance?
If distance is your goal, baby steps are the answer. Slowly and gradually build up your distance. A good idea might be 2-3 easy short runs during the week then a longer run at the weekend. This longer run could start at your 5km and increase by 1km per week in the first instance. I could talk all day about this but if the distance is your goal, set another distance you want to achieve and work towards that.
The next milestone distance you want to achieve after 5km could be 10km. Double the distance may sound intimidating at first, but it's good to know what you're working towards, and, remember that time you didn't think you could run 5km- look where you are now! Women's Running have some great free 10km training plans.
Whether your goal is to run a 5km and only a 5km, or to go 5km and beyond, there are SO many benefits to running. From physical to mental health benefits to feeling like you're part of something I'm sure you'll be hooked like me in no time!