We've teamed up with Polygiene BioStatic™ to help take our Velocity range to the next level! Thanks to Polygiene BioStatic™ 'stays fresh' technologies, our products maintain their durability whilst helping the environment. It's a win win! 
What on earth is Polygiene BioStatic™? 
Polygiene was created in 2006, their goal was to successfully prevent the spread of viruses and bacteria which often find themselves on surfaces in areas such as hospitals and public spaces. From the start Polygiene have had one goal, to help the environment and to this day have stuck to it. As the years went on, they started to develop new technologies that would achieve this goal. Their Stays Fresh technology can be applied to clothes and in the long run drastically help with their durability and help the garments stay fresh. This amazing technology allows us to wash the garments significantly less, and still keep it fresh and clean, aligning with their motto – Wear More, Wash Less 

How does it work?
We all know too well that when we do any form of activity we start to sweat. Not only do they help our clothes avoid the smell from sweat, but they also make an impact on our environment helping use less energy and less water. The garments are able to be worn multiple times without needing a wash. This helps to change products from fast consumables to durables, in most cases, garments gain an extended life of 9 months. In addition to this it would help reduce our carbon, waste and water footprints by around 20-30% each.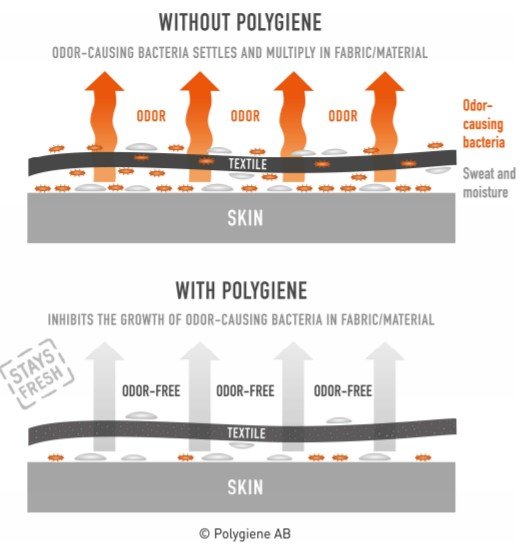 So, if you want clothes with an extended life, the ability to stay fresh with minimal washes, and make a positive impact on the environment by doing as little work as possible. If so, then the new MP Velocity Ultra range is perfect for you.