In celebration of the release of our new MP Mama range, our first collection made specifically for maternity and post-natal. The MP clothing team hosted an event at the amazing Fivefourstudios in Salford. We were lucky to work with an abundance of brilliant female ambassadors to showcase the range. We also invited the MyVitamins & Mama Mio teams to the event to speak about their amazing maternity products, making this the ultimate early Mother's Day treat for all the women involved.  
The event included a pregnancy friendly yoga class, allowing the guests to feel how good the MP Mama really was when it comes to aiding and supporting the female body during this stage. The functionality of the clothing especially in terms of movement and comfort was something everyone agreed on which was great to hear! Staying active and healthy during pregnancy is something which we are thrilled to be able to support with.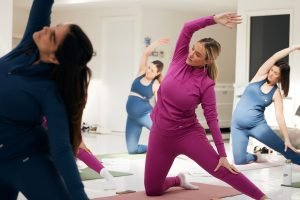 After a delicious afternoon tea and some tasty treats, the ambassadors had front row seats for an expert panel led by the creators of some of the products being showcased. An insight behind the thought and design process made sure the mamas knew exactly why each feature was incorporated. The panel went into detail on all the functional benefits of MP Mama. Our invited Mamas also had some ideas for future ranges, which are already in the pipeline!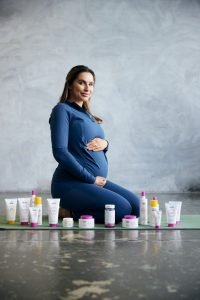 "It was a lovely day and so nice to be around other mamas" @chebella__ 
"The event was fabulous, great layout! Lovely to speak to other mamas on their journey" @taylorwardx 
"The event was fantastic! The set up was beautiful the food was lovely and overall a great day" Rebecca Vincent (Competition Winner) 
We absolutely loved hosting our first MP event and hope there will be many more to come. Watch this space.