Last week MP hosted an exciting event introducing the new Adapt collection. It was here the official launch of MP X WIT's partnership would be announced. Attendees were informed and educated on MP's latest functional, training specific range, with guest speakers from the MP design and testing teams delving into the technical features of the products. With two fitness giants coming together, it was an inspiring and thrilling day for sure.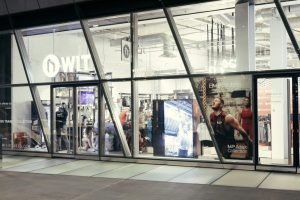 The session was led by PD savage and Zack George, two of fitness greats in the UK. 
Zack George came top of the UK in the 2020 CrossFit Open, and 26th in the world. It was 2013 when Zack discovered a YouTube video of the 2013 CrossFit Games and ever since, he dedicated himself to the goal of making it as an athlete in the CrossFit Games. After opening his own training facilities, he is now more ambitious than ever. Zack qualified for the European CrossFit Regionals in 2018, fast forward to 2020, Zack achieved no.1 in the UK CrossFit Open, seeing him qualify for the CrossFit Games 2020. 
PD Savage "Irelands fittest man", started off by playing the highly physical sport GAA. However, after coming third in his first ever CrossFit tournament and noticing his natural skill for CrossFit, he decided to pursue it. Skip to 2018, PD took part in his first individual regional competition, coming in a very respectable 10th. PD then competed in The CrossFit Games Open and qualified first in Ireland – winning the chance to represent Ireland at the worldwide 2020 CrossFit Games in Wisconsin.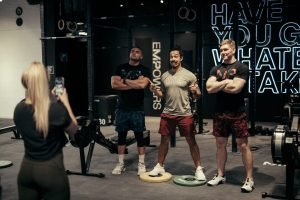 They both lead a masterclass session with their teams and demonstrated how to perform muscle ups and showed them how to do snatches. The teams then moved downstairs to begin the workout. The workout was set by Gus Vaz Tostes, who is WIT's leading trainer and owner of an incredible moustache!  
It compromised of two 15-minute, non-stop workouts. Four teams competed against each other, two with PD and two with Zack. The challenge they had to complete was to hit as many calories as a team as possible on the rower then on the assault bike, whilst one person was on the machine the others were doing a series of weighted circuits.  
We kitted the teams out in our all new Adapt training gear. Our professional athletes and VIP guests loved it and clearly, it's performance focus was both comfortable and enhancing as both teams smashed it! Adapt added vibrancy to the room by sorting the teams into a red and blue, making this range stand out. The Adapt products were definitely put to the test with the intensity of the workout, however it performed just as well as it looks with athletes agreeing that the range was more than capable of withstanding their intense workouts.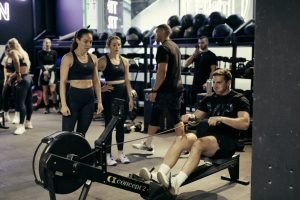 After trying and testing our new Adapt range which significantly impressed everyone involved, some of the guests have left reviews on the Adapt range and event as a whole. Check out the range now. 
Alexandra Guy: 
All I can say is WOW, what an event! 
It was really something that you don't get to see every day and I can't thank you enough for giving me the opportunity to come along. The event was absolutely amazing, and I got to train alongside absolute legendary and inspirational people, which I still can't get over! I felt so welcome, the MP family is definitely a community that's just awesome! 
PS, the new ADAPT range is UNREAL. 
PD Savage: 
It was epic be a part of this event where two giants of the fitness industry, MP and WIT, came together to celebrate the launch of the Adapt Range. It showcased how MPs clothing line is made for each and every person who want to push their fitness levels and better themselves. We put the clothing through its paces, and it performs as well as it looks! 
Zack George 
Was such a pleasure being a part of the WIT event. It was an epic atmosphere and the people taking part not only got a great workout, but they also learnt a lot from me and Pd savage and about MP.