Where did Blue Monday Come from?
'Blue Monday' originated in 2004 when a British Psychologist, Cliff Arnall, discovered that the 3rd Monday in January (17th) is the most depressing day of the year.
At this time of year, the weather is bleak and miserable, debt levels are at their highest and generally people are at their lowest. The Christmas and New Year's celebrations are over, it's back to work and back to reality!
But it doesn't have to be like this.
There are still plenty of things we can do to overcome Blue Monday and give you a reason to smile.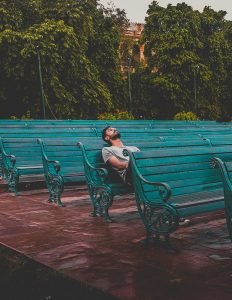 Treat Yo Self
Something that I'm sure everyone can agree on is that we all love a little 'retail therapy' now and then. In fact, it's scientifically proven to reduce sadness. Trust us.
Your bank account might be a little dry from those nights out over Christmas and buying gifts for your loved ones. BUT it doesn't have to be big or expensive. It can be as small as grabbing a coffee and a cake from your favourite place, or buying a new outfit. Take advantage of the MP.com January sale and grab yourself some absolute bargains across the site!