Our NEW composure range landed this week, a collection specially designed to provide optimal comfort and mobility for your Yoga and Pilates sessions. In light of mental health week, what better time to discuss the incredible benefits this type of practice can have for both your physical and mental wellbeing!
---
Escape
Everyone's life contains different stresses and chaos, whether it's a demanding work schedule, trying to tame relentless kids or just life in general. For the majority it seems pure relaxation is a limited luxury. The real world can really take its toll on one's body and mind, with no place to escape, your mind has no place to rewind and recover. Yoga can help to provide a state of tranquillity that everyone needs.  Yoga can be a great distraction from your daily routine, a way to immerse yourself in a calmer environment and totally escape. A chance to focus on both mind and body, which you might not be able to achieve through other types of exercise.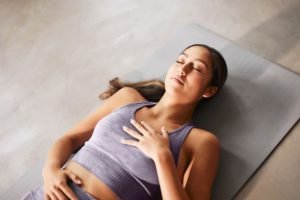 ---
Mood Boosting
We all know how life can make us feel sometimes and it can be hard to pull yourself out of a bad mood. Yoga can quite simply boost your mood in various ways. First of all, the social side of things can work wonders, taking up a yoga class can provide you with a calm environment to engage with people like yourself. It offers a relaxing space to talk and laugh with others about things outside of your usual routine. Involving yourself in this supportive and caring community can ease a lot of social and mental health difficulties you may be facing. Moods can be boosted with the thought of knowing you're doing something positive. Being self-aware of the good you are doing for yourself delivers a sense of personal gratitude. Think about it, you might find you're more prepared for your day if you start it with some yoga, rather than oversleeping and not clearing your mind of worries and stress.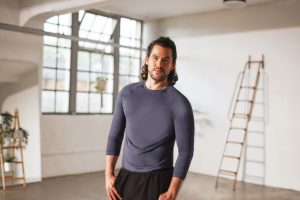 ---
Improved Sleep
We all know the phrase 'woke up on the wrong side of the bed' and to be honest, is there really anything more annoying than a rubbish night's sleep? Good sleep is essential for mental health, it can help to reduce stress, aid you to think clearer and generally put you in a better mood and mindset. It's said that certain poses can actually help to improve sleep, one of which is the 'legs up the wall' pose. Simply lie on the floor next to a wall and stretch your legs up the wall at a 90-degree angle, try and maintain this position for 5 minutes. It's said to be great for relaxation, stress relief and calming the nervous system.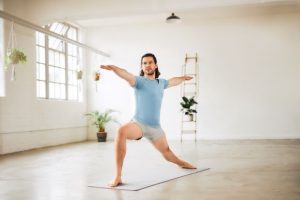 ---
A positive first step 
Starting yoga could just be the catalyst which triggers both a mental and physical journey to bettering yourself. You never know, it might just become your new thing! Whether it's realising your  interest in exercise is greater than you think, or the feeling of satisfaction you receive after a session you will start to realise how good it feels to truly look after yourself, and yoga can play a pivotal role in this. We all have to start somewhere…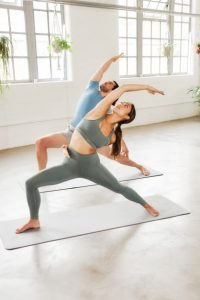 ---
Escaping reality, better sleep, improved mood, what are you waiting for? If you're still in need of some inspo then check out our latest composure drop. After all, if a new outfit can't inspire you, then what can? Seamless, super soft and sustainable. You'll be a Yogi in no time at all!